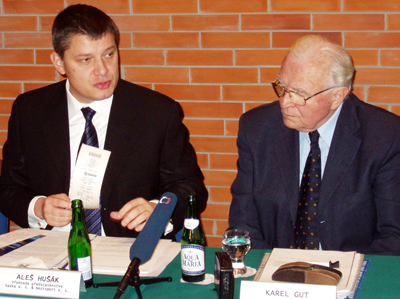 ---
Sazka company announced the date when the 2004 IIHF World Championship ticket sale should start – December 22nd, 2003.

1. How can you buy the tickets?
The first round sale
The internet sale will run from December 22nd, 2003 untill January 15th, 2004. If you want to buy ticket through internet, go to www.sazkaticket.cz

The second round sale
The direct ticket sale in 7200 Sazka terminals in Czech Republic starts from January 16th, 2004.

The third round sale
There are some ticket packages reserved for International Ice Hoceky Federation (IIHF). The ticket IIHF don´t use will be given for sale in the middle od March 2004.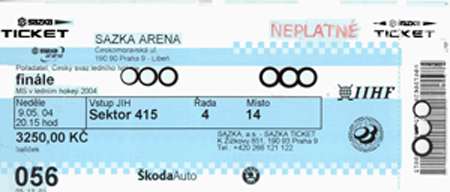 2. How many tickets go to sale?
There are lot of technical reservation in the Sazka Arena, Prague and CEZ Arena, Vitkovice because of the IIHF regulations and that´s why a limited number of ticket packages per day will go for sale.
Sazka Arena, Prague: There is 14 152 places in Arena but there will be 9835 tickets for sale.
CEZ Arena, Vitkovice: There is 9357 places in the venue but just 3998 tickets will go for sale.
Ticket Packages find HERE